Why Safewater Testing?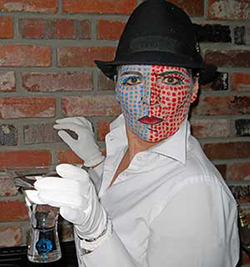 Don't Clown around with your water!
The Safe Drinking Water Act (SDWA) is the main federal law that ensures the quality of Americans' drinking water. Under SDWA, EPA sets standards for drinking water quality and oversees the states, localities, and water suppliers who implement those standards. SDWA was originally passed by Congress in 1974 to protect public health by regulating the nation's public drinking water supply. The law was amended in 1986 and 1996 and requires many actions to protect drinking water and its sources: rivers, lakes, reservoirs, springs, and ground water wells. (SDWA does not regulate private wells which serve fewer than 25 individuals.) Because of the complexity of the Safe Drink Water Act there became a need for qualified water system operators.
Recently STS launched a program to educate private homeowners about their unregulated wells and drinking water. This program is offering an extremely low one time rate of $175.00 to inspect and test the drinking water for those homeowners with private wells.
Safewater Testing Simplified was established in 1983. When Tina was contacted by a Kalispell city official and asked if she would take over 12 of the rural school's water operations. The schools were no longer confident that they could operate the water systems and keep up with the regulations. Tina agreed to take over the 12 water systems and still operates them today. Other water systems found themselves in the same situation and have contacted STS to take control of their water system operations.
STS tries to set up a contact person with each system that has the authority to give STS permission to do what is necessary to keep the water systems in compliance with Montana state department of environmental quality. STS also has agreements with local pump and well companies to be on call for any emergency that may arise within the water systems for immediate attention. These same companies also make requested maintenance needs. This has worked efficiently since 2000.
All reports are maintained at the STS office for review. Many water sample results must be reported to the Department of Environmental Quality (DEQ) and kept on file for review. Water system maps and various other required information is also kept at the STS office. The type of water system, whether it is a community, non-transient or transient system, will decide how often it is inspected by DEQ. The sanitary surveys are required either once every three years or once every five years. For these inspections, the above mentioned filed information is required.
Tina also works as a sub-contractor for the Flathead City-County Health Department performing these sanitary surveys for DEQ. This experience is useful when dealing with the state regulatory agencies.